Yup.
Poll 1
What are you looking forward to the most about Infinite Warfare besides Modern Warfare Remastered?
Poll 2
What is your favorite campaign in the main Call of Duty games?
Poll 3
Do you like the addition of Danny "Blackjack" Li in BOIII?
Poll 4
Do you think the Call of Duty has jumped the shark with Infinite Warfare?
Poll 5
In turned/grief, what faction did you like the most?
Poll 6
What do you like better? Perk-a-Cola or Gobblegum?
Poll 7
What micro DLC did you most feel like you wasted money?
Bonus Poll That Has Nothing to do With CoD
For those of you who have played Telltale Games' The Walking Dead...
Would you like to see Telltale's The Walking Dead Season One into a movie?
Question
If you could come up with a new Gobblegum, what would it be called, what would it do, and what rank (default, whimsical, common, rare, ultra rare). Mine would be Dank Bank, a common Gobblegum that spawns a Blood Money power-up.
I don't know who's worse...
Is Acivision worse or is EA?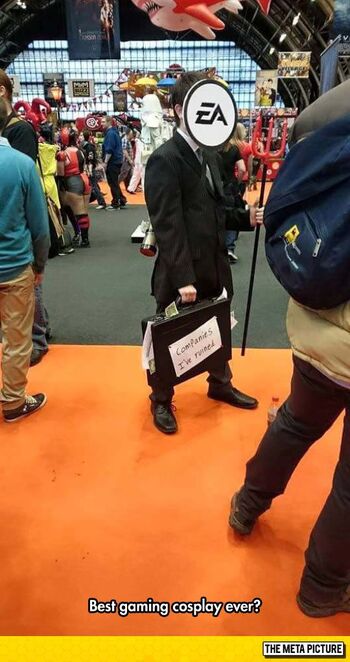 Ad blocker interference detected!
Wikia is a free-to-use site that makes money from advertising. We have a modified experience for viewers using ad blockers

Wikia is not accessible if you've made further modifications. Remove the custom ad blocker rule(s) and the page will load as expected.