Welcome to the wiki!

Edit
---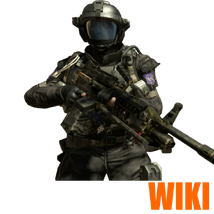 Hello and welcome to the Call of Duty Wiki! Thanks for your contributions. We hope you'll stick around to make even more!
Have you created your user page yet? It's your own personal page, and you can do anything you want with it! Your user page will also help us get to know you as an editor better.
Here are some links that you may find helpful:
Still have questions? Feel free to [[User talk:|ask me]] or contact another administrator. Sysops' names are highlighted in green and bureaucrats' names are highlighted in cyan. When leaving a message, leave ~~~~ at the end of your post so we can recognize you.
We hope you enjoy editing here, and look forward to seeing you around!
Carbonite 0 03:38, July 1, 2011 (UTC)
Bad Edit
Edit An edit you recently made to a page was undone because it was either:
Incorrect
Contained poor English
Did not conform to Wiki policies
Unnecessary
Concerned real life info, which is not generally allowed
Contained speculation, which is not generally allowed
Opinionated
Featured a formatting error
Please read the Manual of Style and the policies in order to brush up on the style and professionalism that is expected on this wiki.
You are still free to make edits; however, please make sure they are up to standards!
Thanks!

Carbonite 0 03:38, July 1, 2011 (UTC)

Vandalism
Edit
Welcome to the Call of Duty Wiki. Although everyone is welcome to make constructive contributions here, at least one of your recent edits did not appear to be constructive, and has been reverted. Vandalism includes, but is not limited to:
Removing information from articles
Spamming articles
Adding inappropriate/rude/offensive comments/pictures to articles
Creating spam pages
Uploading offensive/rude images
Adding incorrect information to articles multiple times
Undoing perfectly good edits
Renaming pages to incorrect/inappropriate names
Please use the sandbox for any test edits you would like to make, and I strongly urge you to read the policy page to learn more about contributing constructively to this wiki. If you continue vandalizing, you will be subject to a block. Remember, we can easily undo vandalism with a few clicks of the mouse. Thank you.
Carbonite 0 03:38, July 1, 2011 (UTC)