Welcome to the wiki!

Edit
---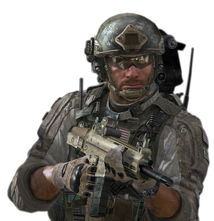 Hello Boomer8, and welcome to the Call of Duty Wiki! Thanks for your contributions. We hope you'll stick around to make even more!
Have you created your user page yet? It's your own personal page, and you can do anything you want with it! Your user page will also help us get to know you as an editor better.
Here are some links that you may find helpful:
Still have questions? Feel free to ask me or contact another administrator. Sysops' names are highlighted in green and bureaucrats' names are highlighted in cyan.
We hope you enjoy editing here, and look forward to seeing you around!
-- Crazy sam10 (Talk) 06:16, November 21, 2012
Edit summary
Edit
Please do not use edit summaries such as "
What fucker keeps on adding useless question marks?
". It is a violation of
COD:UTP
.
Firstly, the question marks is an editing glitch, so it's not any users fault. Secondly don't blame another user for your behaviour.

Your response to Sam wasn't needed, Remember that All Editors (Even Anons) Are Equal and Assume Good Faith. Thank you.

Twig

Talk

07:20, November 28, 2012 (UTC)

He response wasn't at all "pissy", It's straight to the point explaining simply. You're also being slightly aggressive for a simple and kind warning.

Twig

Talk

07:28, November 28, 2012 (UTC)

There was no vandal, Checking your edits shows that there was no reverts of this "vandal" and the blame is to the "What fucker keeps on adding useless question marks?" as you are attacking another user where you've also glitched and have added in question marks in articles.

Twig

Talk

07:42, November 28, 2012 (UTC)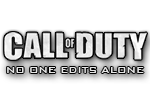 Due to your unacceptable behavior, you have been blocked for 3 days for COD:DBAD violations. You are welcome to come back and edit sensibly after the block is up, however it is very strongly advised that you read and review our policies thoroughly before you start to edit again. If you believe your block is unfair you can leave a message on this page and an administrator will consider it.

Any more unacceptable behavior and another block will be issued. Thank you.
You were given a warning, just because you have an account doesn't make you any better than any other user.
This is an outrage! I am being blocked for having a civil argument. I didn't do anything wrong. I don't think there is any rules of having a disagreement. This is a pathetic excuse for trying to get me back. Unblock me and I will think a little more of some of these unfair people on this wiki. And this user you're talking about is a vandal. Boomer8 (talk) 07:55, November 29, 2012 (UTC)