Feel free to leave a message, Make sure you Sign your posts with ~~~~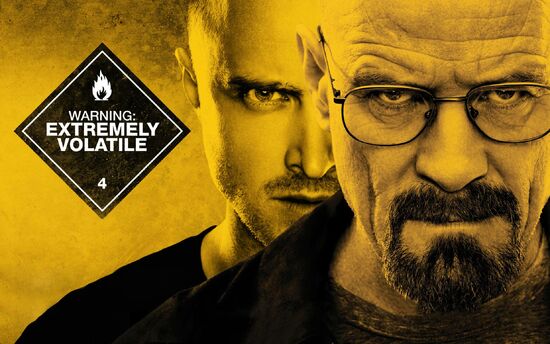 Archived Talk: 1, 2, 3, 4
Current Status: Active
Archived.
01:21, January 24, 2013 (UTC)
Ahenrymuhammidkid (talk) 14:42, January 25, 2013 (UTC)Anthony henry
wssup i dot yull ws goin 2 be online
ok ok question completely off topic. Have you ever been called macklemore ?Naruto12354 (talk) 05:08, January 27, 2013 (UTC)
Ahenrymuhammidkid (talk) 16:59, January 30, 2013 (UTC)Damac1214Ahenrymuhammidkid (talk) 16:59, January 30, 2013 (UTC)
This is anthony, can you please unbann me from chat, please because somehow Crazysam10 banned me for nothing and i didnt do anything
Will i be on yall chat(soon)
As you know some time ago I was permanently banned from chat. I was just wondering if I could be unbanned because I'm a much more experienced user (on the cod fan-fic wiki) now. _ Cod monan
Talk _ 09:35 01/02/2013
Ok, thanks for the help anyway. I think it was Crazy Sam who banned me so I'll talk to him. _ Cod monan
Talk _ 12:30 01/02/2013
omfgomfg

N7[T|C|P|A] 15:50, February 2, 2013 (UTC)
Almost time
Edit
So close but yet so far, give this as a good reminder for the adventures that awaits.
Argorrath おしゃべり
05:30, February 4, 2013 (UTC)
Map pack 2 leak
Edit
[1] This popped up on the MW3 facebook page this afternoon for the second time after it popped up on Youtube. Along with a MW4 possible leak but I already showed Cod4 that. I thought this may become relevant sometime soon
16:48, February 18, 2013 (UTC)
About that PSN card...
Edit
Hey Damacmac (Squee)! I just want to remind you, Revolution hits PSN in 3 days. If you're still up to do that favour for me, I'd be truly thankful... <3
 FireBird-Pinkie Pie!  18:06, February 26, 2013 (UTC)
Darth dude
Edit
OOPS FORGOT TO SIGN SORRY. AHEM. -02:53, February 28, 2013 (UTC)02:53, February 28, 2013 (UTC)02:53, February 28, 2013 (UTC)02:53, February 28, 2013 (UTC)02:53, February 28, 2013 (UTC)02:53, February 28, 2013 (UTC)~
How did you know that Ahenrymuhammidkid was me, i didnt tell you, buh anyways dont mess with my other acc. i really need it, just in case this acct. get hacked,i'll have my other one.....
i've been hacked before so please dont do this to me now................
I know you, y you're acting like this.........Ha!!!!!!!!!!!!!!!
[mailto:WarriorRage-MinorSoulSt3alersxX (talk) 17:31, March 5, 2013 (UTC)R3@p3r$xX WarriorRage-MinorSoulSt3alersxX (talk) 17:31, March 5, 2013 (UTC)R3@p3r$xX]WarriorRage-MinorSoulSt3alersxX (talk) 17:31, March 5, 2013 (UTC)
well ok i'll use the R3@p3r$xX acct. but
only for one condition,, you dont kick if i didnt do anything wrong,yall just kick me cause i was annoying. thats not right......SURE i'll do it for this WarriorRage-MinorSoulSt3alersxX (talk) 14:41, March 6, 2013 (UTC)R3@p3r$xX acct.WarriorRage-MinorSoulSt3alersxX (talk) 14:41, March 6, 2013 (UTC)R3@p3r$xXWarriorRage-MinorSoulSt3alersxX (talk) 14:41, March 6, 2013 (UTC)
Hi, I noticed you posted on my talk page saying that the 'Minions' aren't called Jumping Jacks. Well, first of all, a couple of things:
1) There is absolutly no proof that the 'Minions' are called 'Minion'.
Where in the game does Richtofen or any character refer to them as 'Minions'?
The only reason why the page is called 'Minions' is because of an article about 1-2 days before Die Rise was released
http://www.ign.com/articles/2013/01/25/call-of-duty-black-ops-ii-revolution-content-breakdown
Heres my prove that the term 'Minions' came from this article.
But even so, that is not the offical name, even Treyarch gave them a name for them, Jumping Jacks. They even put that into the game via patch.
Sometimes, I can't understand why people put the wrong info on all of the WIKIA websites.
But if you wan't to block me for correcting other peoples uninformed mistakes, then I applaud you for going with the wrong info.
https://www.youtube.com/watch?v=4-ARbkHzaX0 Heres my proof that Treyarch calls them 'Jumping Jacks' and even in game quotes that call them Jumping Jack(s).
Mr.ClassicMan (talk) 15:40, March 8, 2013 (UTC)
Hey there, Just wanted to let you know I got a spam looking email from you. You might want to check your account to make sure nothing fishy is up. Cheers, Sarah
(help forum | blog) 16:00, March 12, 2013 (UTC)
1) Yes, I would still like my position on the team.
2) I would happily do this weekends's news blog. Redskin-26 23:19, March 14, 2013 (UTC)
http://playstationgang.com/call-of-duty-mw4-to-reveal-on-march-21st/  _ Cod monan
Talk _ 15:10 15 March 2013
Nice avatar. You will find however that Songbird beats all. Magma-Man 02:15, March 31, 2013 (UTC)
Ok I was being bold yo but ok I'll do that later. Ps youve caused loads of redlinks on templates now.

N7[T|C|P|A] 21:48, April 8, 2013 (UTC)
I pop in now and again but OH GOD ALL THIS ORANGE AND WHO LET SAM BECOME A CRAT? Carb 0 20:31, April 10, 2013 (UTC)
I watched the official trailer for MotD that was released today and at the end was this red and black type of poster and I thought "maybe this can be the image for the MotD wiki page" and I copied and pasted it and posted it on my deviantART page and I was wonder how do I get this onto the page (with your permission) or if you can get this on the page because I am still sort of confused about uploading pictures here on wiki.
http://mrkooleoh.deviantart.com/art/Mob-of-the-Dead-poster-365010183
Heres the link to the poster i uploaded
Mr.ClassicMan (talk) 15:58, April 11th, 2013 (UTC)
How do I upload it to the gallery section of MotD? I tried doing this before and I can't really upload it.
Edit: Nevermind I looked it up.
Mr.ClassicMan (talk) 16:15, April 11th, 2013 (UTC)
Mob of the Dead: Speculation/ unconfirmed content in the article?
Edit
In the MotD article there is a sentence or to talking about how you can only get the special tomahawk in another dimension, in which you gain accsess through the demon dog head. While the tomahawk and head have been shown, when/where was it confirmed that either of these are related to a seperate dimension. Should this be removed, or left as is for now? Jill-Valentine=A-Boss (talk) 18:11, April 14, 2013 (UTC)
Punishment Policy?
Edit
I am unaware if there is a specific policy for the types of punishments and duration of said punishments on this wiki. I do believe there should be a set of guidelines that would be added to the policies page with specific guidelines to punish each "crime". I bring this up because I have seen some (IMO) extreme punishments for less than extreme offenses. While im sure the user (I will not use names) did recieve a warning about calling another user in the chat a "Christmas noob", he did recieve 2 weeks ban and I think that is a little extreme considering the little offense. Another thing is I see people in comments of the blogs on this wiki call each other stupid (and some other not so nice things) the majority of the things that I notice 1: Do not recieve any punishment, and 2: Are far more offensive than "Christmas noob". I think it would be in this wiki's best interest to specifically outline durations of punishments, and focus less on chat behaviour and more on blog comments, for the sake and convienance of all users here. Thank you for listening, and if there is already a policy on this im sorry for wasting your time as I did not see it. EDIT: Under the COD Wiki: All Editors are equal, policy I do think that it would be only fair to have all editors (who want to) discuss a new punishment limit policy, as this does give equality to all users allowing everyone to have a say in how their peers are punished. There is sentence guidelines for real court systems, which regulate what type of punishment and the duration of the punishment, that does not vary from judge to judge usually. So to conclude this is only fair, and is supported by other wiki policies. Jill-Valentine=A-Boss (talk) 21:17, April 16, 2013 (UTC)
something i noticed on ELITE
Edit
So according to ELITE my last game was "TranZit" on "Alcatraz Island" (the one i played with you). So technically according to ELITE MotD isn't even a thing...

N7[T|C|P|A] 11:09, April 17, 2013 (UTC)
Buildables
Edit
I was thinking, would it be a good idea to create a whole page about the buildables. Kinda like how we have a page about Per-a-Colas and for Wonder Weapons. I think i'd be a good idea, but i'd like to get your opinion in on it.
Digitized since 95 Pcthomas2 01:39, April 18, 2013 (UTC)
Okay I can agree with you on that those do indeed fit the wikis description.
I'm still used to a Wonder Weapon being a weapon that contains 115 in it.
Mr.ClassicMan (talk) 16:10, April 18th, 2013 (UTC)
OMG...Why did you delete my COD: Ghosts page?? *le sad face*
Re: Yay Ghosts
Edit
thanks damac <3

N7[T|C|P|A] 19:02, April 28, 2013 (UTC)
Zap Gun or Wave Gun?
Edit
I'm getting scared of this but, the Wave Gun is the attachment while the Zap Gun is the main gun. Would the page be changed? Sorry if I bother you but I'm really scared of this. Also, if you want to discuss, PM. Ok?
TimelessPeople  23:05, May 1, 2013 (UTC)
COTDs date
Edit
So I thinking for a long time (since COTD got released) that COTD takes place in 2011. Simply for the fact that the map was released in 2011, but also because the actors would look different if it was anyother year in the 21st centry (because they go thru aging, medical stuff, etc). I just want to hear what you think COTD takes place (year wise) and if I can edit Portal Timeline Zombies so COTD can be in its own section or if it stays in Unknown.
Mr.ClassicMan (talk) 17:00, May 5th, 2013 (UTC)