I'm not sure if I should intervene, but if you are talking the "Call of Duty Ghosts Ideas" page it is because it belongs in the Watercooler section of the forums, found here.
P90Deathman
Because apparently the articles you've made haven't been appropriate for the mainspace. If you created the "Call of Duty Ghosts ideas" or whatever it was, you could already figure that's not the style of page for an encyclopedia. If you intended for it to be in the forums, please go to Forum:Watercooler and create the page there as instructed, as Deathman said. Also, I didn't read the page thoroughly, but don't give your email in the fashion that you're distributing the ideas. -- laagone (talk)  20:39, May 9, 2013 (UTC)
Welcome to the wiki!

Edit
---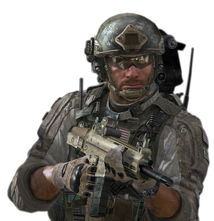 Hello Elias2070, and welcome to the Call of Duty Wiki! Thanks for your contributions. We hope you'll stick around to make even more!
Have you created your user page yet? It's your own personal page, and you can do anything you want with it! Your user page will also help us get to know you as an editor better.
Here are some links that you may find helpful:
Still have questions? Feel free to ask me or contact another administrator. Sysops' names are highlighted in green and bureaucrats' names are highlighted in cyan.
We hope you enjoy editing here, and look forward to seeing you around!
Crazy sam10 (talk) 14:30, May 29, 2013 (UTC)
Your edit on the Call of Duty: Ghosts page was removed because points like "this is the X time in the series" are not trivial, as seen here. --Ultimate94ninja (talk) 21:40, January 7, 2015 (UTC)
I'm aware that it is futuristic, but like I said, we can't put points like "this is the second Call of Duty game to have a futuristic setting" in the trivia. Furthermore, I don't see what you're talking about when you said "you got rid of something I deleted that shouldn't be there"; I didn't remove anything. --Ultimate94ninja (talk) 14:50, January 9, 2015 (UTC)