Welcome to the war
Edit
Good to have you aboard at the Call of Duty Wiki, so here's some tips on how you can help:
Read our policies, if you haven't already. You'll be informed on the do's and do not's, as well as some guidelines when creating new articles.
Recent changes is a great second stop, because you can see what other people are editing right this minute, and where you can help.
The Sandbox is a great place to test things out if this is your first time editing wikis. It is advisable to know what is commonplace on the wiki, such as templates and categories, and how to use them.
Questions? You can ask at the Help desk, the "discussion" page associated with each article, or browse through the help directory. Feel free as well to ask on my talk page; we take care of our friends, recruit!
Have feedback? The War Room is used to discuss changes to wiki or other community related issues. You'll need 50 main space edits to vote, recruit, but your opinion is still appreciated!
I hope you enjoy editing on the wiki new guy! This is WHISKEY35, briefing's over.
-- Talk 23:52, July 3, 2010 (UTC)
Bad Page
Edit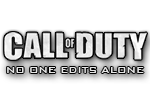 The page you created, Call of Duty: Ghost Nuke was deleted/marked for deletion because it was either
Incorrect
Did not conform to Wiki policies
Unnecessary
Speculative
Please read the Manual of Style and the policies in order to brush up on the style and professionalism that is expected on this wiki.
You are still free to make edits, just make sure they are up to standard.
Thanks!
The mainspace is not for suggestions, please use the forums
Welcome to the wiki!

Edit
---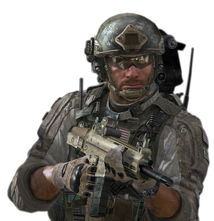 Hello Endingmemories, and welcome to the Call of Duty Wiki! Thanks for your contributions. We hope you'll stick around to make even more!
Have you created your user page yet? It's your own personal page, and you can do anything you want with it! Your user page will also help us get to know you as an editor better.
Here are some links that you may find helpful:
Still have questions? Feel free to ask me or contact another administrator. Sysops' names are highlighted in green and bureaucrats' names are highlighted in cyan.
We hope you enjoy editing here, and look forward to seeing you around!
MLGisNot4Me (talk) 07:09, May 29, 2013 (UTC)