Welcome to the wiki!

Edit
---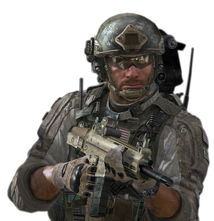 Hello HERROZAEL, and welcome to the Call of Duty Wiki! Thanks for your contributions. We hope you'll stick around to make even more!
Have you created your user page yet? It's your own personal page, and you can do anything you want with it! Your user page will also help us get to know you as an editor better.
Here are some links that you may find helpful:
Still have questions? Feel free to ask me or contact another administrator. Sysops' names are highlighted in green and bureaucrats' names are highlighted in cyan.
We hope you enjoy editing here, and look forward to seeing you around!
-- Crazy sam10 (Talk) 10:41, July 25, 2012
Bad Page
Edit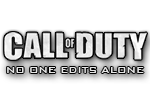 The page you created,
HERROZAEL
was deleted/marked for deletion because it was either
Incorrect
Did not conform to Wiki policies
Unnecessary
Speculative
Please read the Manual of Style and the policies in order to brush up on the style and professionalism that is expected on this wiki.
You are still free to make edits, just make sure they are up to standard. If you need any help, please contact myself or a Sysop.
Thanks!
Please use your own userpage for making anything regarding yourself, do not create mainspace articles.
Licensing Your Images
Edit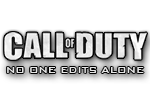 We kindly ask you to please properly license all future images that you upload to the wiki. It is the sole responsibility of the up-loader to license any image he/she uploads to the wiki. When uploading an image to the wiki, towards the bottom of the page there is an option to add a license. Click on the drop down menu; there on the menu in the lower section, you will see "fair use and with permission" options.
For images that are game screenshots, use Copyrighted Media.
For non-game screenshots (pictures taken from the web etc.), use Fair Use.
For images that are not licensed, or images you have made yourself, use Public Domain.
You add the license to the image at the same time you upload it to the wiki. For more help and details, see here. If you have any questions please contact me on my Talk page and I'll be glad to help.


theyre isnt nything on your user page man ! Zenith sr 71 (talk) 18:08, May 9, 2014 (UTC)
Banned from Chat
Edit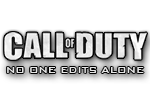 Due to your unacceptable behavior on Call of Duty Wiki Chat, you have been banned from the Chat. You can see when your ban expires on
the ban list
, and the reason why you were banned. You can contact the
Chat Moderator
who banned you to see if you can be unbanned, however it is very strongly advised that you read and review
our policies
thoroughly before you reconnect.
Any more unacceptable behavior and a wiki block or longer chat ban may be issued. Thank you.
Bla-bla-bla. Der Unt3RdRück3R. Sprechen mit Der Unt3RdRück3R 22:55, December 21, 2014 (UTC)