Archived talk - 1
Hello. You've reached KillFeedz OG! Please leave a message after the 'beep'.


BEEP!



Stop edit warring
Edit
This is your final warning before you are given a ban. Please stop doing it as you are undoing perfectly fine edits.  

  20:54, May 5, 2012 (UTC)
You assert you are making appropriate edits, this clearly isn't the case since there wouldn't be several people undoing them otherwise.
You are the one being blamed because it is you who is starting it.
Plus, you also often continue to edit war instead of doing the proper thing: trying to discuss with the other editor(s) on a talk page somewhere, which would keep the blame off of any one user and get things solved in a quick manner. Instead you revert and revert and revert (just like how the Energizer bunny keeps going and going and going) and then an admin has to step in. Also, to your claim that Madnessfan must be the one who starts the wars because he reverts first: he's not, he's undoing an edit which he sees as non-beneficial to the page. When you go and then revert his reversion, then it becomes an edit war. --

sactage

(talk) 21:21, May 5, 2012 (UTC)

That's the EXACT thing I told you on the Half-Life Wiki. Though, you just go right ahead and block me. I said, and I will refrain: "One who undoes a user's edit first does not start the edit war, but it is the user who undoes that user's edit" KillFeedz OG 21:27, May 5, 2012 (UTC)

So, you're saying that what you just said on Callofduty4's talk page was wrong? You were the one that undid Madnessfan's reverts, and by your statement above, that you started the edit wars. However, you just blamed Madnessfan for starting them. Sounds hippocratic to me. --

sactage

(talk) 21:32, May 5, 2012 (UTC)
So it is your fault then.
@Cod4: How is my edit bad when I restored multiple trivia notes on the Gaz page? Those were completely fine edits, though, he undid my edit when I undid MK DIVISION's edit (the edit where he removed the good trivia notes.)
@Sactage: Then what's your reasoning for blocking me on the HL Wiki when I wasn't starting the edit wars? Yes, I know I started the edit war, but you guys are trying to take it to far when saying my edits are poor, even though I undid an edit where a bunch of trivia notes were removed. KillFeedz OG 21:39, May 5, 2012 (UTC)
Your message to Madnessfan
Edit
It was a mistake, and he apologized. Move along. PierogiTalk 22:21, May 5, 2012 (UTC)
Your Message to Madness
Edit
That condescending attitude right there. DBAD, read it.
22:21, May 5, 2012 (UTC)
Re:Archive
Edit
I have archived your talk but on the request of another administrator whom I agree with, I have kept today's additions on the current archive because they are still highly important.  

  23:56, May 5, 2012 (UTC)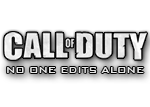 Due to your unacceptable behavior, you have been blocked for 3 months. You are welcome to come back and edit sensibly after the block is up, however it is very strongly advised that you read and review our policies thoroughly before you start to edit again. If you believe your block is unfair you can leave a message on this page and an administrator will consider it.

Any more unacceptable behavior and another block will be issued. Thank you.
The comment you left on Madness' talk was unacceptable. He was in no way being hostile to you, and you did not need to be hostile to him either. That, in conjunction with your recent edit warring, has earned you this block. If you attempt to contact myself or any other administrator regarding this block, it will be extended without hesitation. --

sactage

(talk) 00:14, May 6, 2012 (UTC)