Welcome to my talk page! Feel free to message me on anything anytime, and I'll try to reply (if needed) as quickly as possible.
Page size: 8,766 bytes.
Activity status: ACTIVE
ANNOUNCEMENTS:
-
Archives:
- 1 (August 6, 2010 - July 22, 2011)
- 2 (July 22, 2011 - October 4, 2011)
- 3 (October 4, 2011 - February 13, 2012)
- 4 (February 13, 2012 - May 7, 2012)
- 5 (May 7, 2012 - September 17, 2012)
- 6 (September 17, 2012 - January 15, 2013)
- 7 (January 15, 2013 - June 1, 2013)
- 8 (June 1, 2013 - October 15, 2013)
Eighth time charm? --
MLGisNot4Me talk
contribs
20:49, October 15, 2013 (UTC)
Heads up about naming
Edit
Please use "iron sights" over "ADS". It looks far better to name them iron sights as it stops us from having too many acronyms in the name.
The AFD for KSG/KSG 12 didn't have enough votes for splitting the pages; in fact there were (slightly) more votes for keeping them merged rather than splitting them. Are you sure it was right to directly close the AFD and split them? --Ultimate94ninja (talk) 10:17, October 17, 2013 (UTC)
Dear MLGisNot4Me,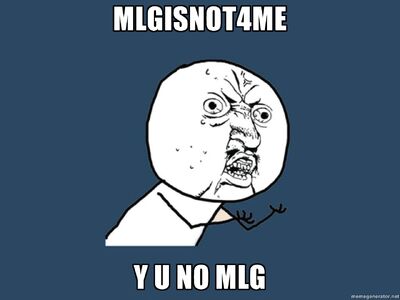 Thank you. Capt. Miller (talk) 10:40, October 17, 2013 (UTC) Capt. Miller
Explanation
Edit
I really do need to catch up on most of the policys. The reason I deleted the message was because I thought you might be annoyed by it. The image and message was intended to be a joke in the first place. Capt. Miller (talk) 12:21, October 17, 2013 (UTC) Capt. Miller
thank you
Edit
thanks for the welcoming. i wont be a huge help until i maybe get cod ghosts, but i might be able to help with cod bo for ds and cod boz. Rising Sun 2013 01:08, October 20, 2013 (UTC)
Sorry, I thought those zombies were pretty different, but you're righ, the only real difference is their health. Rising Sun 2013 20:10, October 20, 2013 (UTC)
well i um have uhhhh short term memory loss???? yeah that'll do
N7[T|C|P|A] 13:37, October 26, 2013 (UTC)
I might be able to, but since my vote leans towards support I'm not sure if I can or if it has to be a completely neutral Bureaucrat. I'll ask around and if I can I will.
I checked it out, and since I'm not 100% neutral I myself can't do it. At this point you'd need a Bureaucrat that hasn't voted, such as Sactage.
Haven't we seen this guy before? He was capitalizing lines in the Transcripts (specifically Blood Brothers). My hunch is that he is using some kind of IP Address generator in order to keep making accounts to try to vandalize the Transcripts, because every time Blood Brothers is capitalized, it's alwyas the exact same lines being capitalized. If you can, we have to lock the Blood Brothers Transcript, but do so if he does it again. I gave him a warning. Help me keep an eye on this guy.
EvErLoyaLEagLE (talk) 16:25, November 3, 2013 (UTC)
Okay, the guy just capitalized a line in Wolverines Transcript, AGAIN. I warned him to never do that again, yet he still did it. BAN THIS GUY!!!
EvErLoyaLEagLE (talk) 05:58, November 13, 2013 (UTC)
What's the maximum limit to keep this guy banned? He just did it again, and I sent him a Vandal template. I think this "crisis" should let become Admin for the sole purpose of keeping an eye on this a-hole. And I think Blood Brothers, Down the Rabbit Hole, Wolverines, Takedown, Blackout, Safehouse (pretty much ALL the MW transcripts) need some kind of perma-lock to protect it from further vandalism.
EvErLoyaLEagLE (talk) 07:00, November 30, 2013 (UTC)
October Featured Article
Edit
Would it be possible to update the Featured Article template with Modern Warfare (series) anytime in the near future? It is already four days into the month, and I feel that it should be changed, and you are the person who regularly writes these sections.
AntiScootaTwotalk  13:17, November 4, 2013 (UTC)
Removing Spec stuff
Edit
Hey, I need an admins approval to delete all the speculation stuff on the pages for Call of Duty: Ghosts. Just wanted to know if I can start doing that now like we normally do. Thank you.

Bats a.k.a Rarity Filly  14:48, November 4, 2013 (UTC)
Makarov's name
Edit
Where abouts does it have a bio of him with his middle name with an "R"? I just ask since we currently lack any images of his bio, apart from one which has an "A".
Ah fair enough, I must of missed that image scrolling though.
Erm... sup?
Edit
Congratulations, soldier.
Edit
Due to your wonderful anti-vandalism work, you have been awarded the Anti-vandalism Work Medal. You are an excellent combatant of vandalism, and you make the wiki proud. We applaud you for combating vandalism, great work.
Keep up the good work!
Rollback-ing
Edit
Just asking, why do you rollback small bad edits when they could just be undone? I'm pretty sure we're only supposed to use it in drastic situations.
P90Deathman
02:27, November 7, 2013 (UTC)
The Page for it states "This feature should only be used in reverting edits that are clearly vandalism, and any possibly good faith edits should be reverted with the undo button. This is done so that the user reverting can explain why they are reverting the edit, for the benefit of both the original editor and any other users looking through the article's history, using rollback suggests that the user vandalised, hence no edit summary is needed." As in using it for small edits would be a no, in the case of which I've learned from being yelled at. P90Deathman02:36, November 7, 2013 (UTC)
Hey, Im a broadcaster on Ustream and Twitch and I was refered by Jorge Albor (community development manager for Wikia) to start joining communities just like Yours. Wargames Network is a gaming channel deticated to reviewing to most anticipated games. We often make gameplay toturial and walkthroughs for the Call of duty franchise. I would like to ask you permission to not only help edit page by writting but with helpful videos aswell. Looking forward to a response. Thx Jacques VilleneuveWarGames Network (talk) 05:54, November 7, 2013 (UTC)
Can't I have my ideas?
MediaCriteriaZombies (talk) 05:30, November 26, 2013 (UTC)
Re: WaW bots?
Edit
How would I go about getting a mod for World at War to add bots like Black Ops 2? USB? Where do I get the download? And would it work just like the system link bot system in Black Ops 2? 216.235.235.146 14:24, November 26, 2013 (UTC)
Hmmmm. I found this interesting about you:
>Inactive

>Has a blog about inactivity

->Does more things than other users.
Due respect sir, go to sleep :D --
Slav
Talk
13:40, December 1, 2013 (UTC)
I've learnt the truth. Now we must convert the others. Joe Copp 14:39, December 6, 2013 (UTC)
Transcript vandal
Edit
He's at it again; ruining Wolverines, Blood Brothers, and Down the Rabbit Hole. Please give him the max ban.
EvErLoyaLEagLE (talk) 07:52, December 7, 2013 (UTC)
You've yet to give this user a proper warning. And since the user has no prior bans on record he would not eligible for the "max ban". Please calm down about this user and asking admins to ban him over something so petty. If he gets banned it will be at the users discretion.
Ghosts Campaign walkthrough
Edit
I've recorded 1/3 of the campaign, just over an hour of footage. I'll split the footage up in Vegas and I'll put them on my Mega account (just to keep it safe). I'll give you the login information for it and you can take the vids from there.
 Kylet357 · talk  08:05, December 7, 2013 (UTC)
Not actual editing, just splitting the footage (I recorded it all on one file). I'll probably put some split second edit of the Doge meme during one of the levels, but that's about it. And if that's the case, who would I give the files to then?
 Kylet357 · talk  12:34, December 7, 2013 (UTC)