Welcome to the wiki!

Edit
---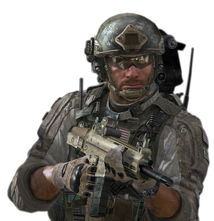 Hello Mace1700, and welcome to the Call of Duty Wiki! Thanks for your contributions. We hope you'll stick around to make even more!
Have you created your user page yet? It's your own personal page, and you can do anything you want with it! Your user page will also help us get to know you as an editor better.
Here are some links that you may find helpful:
Still have questions? Feel free to ask me or contact another administrator. Sysops' names are highlighted in green and bureaucrats' names are highlighted in cyan.
We hope you enjoy editing here, and look forward to seeing you around!
-- Conqueror of all Zombies (Talk) 20:08, January 2, 2012
Welcome back. What happened to "Mace170" that had you create a new account?

Sammich Need help?
21:32, January 4, 2012 (UTC)
Since you are starting over, welcome to CoD wiki, good luck and enjoy your stay. And you weren't really a bad user in the first place. Everyone makes mistakes. Sammich Need help? 21:41, January 4, 2012 (UTC)
didn't mess up. You were an amazing editor and hope you still are :) YELLOWLUCARIO TALK  21:37, January 4, 2012 (UTC)
Second account
Edit
Since you've created another account, I need to block one of them. Either keep this one or go back to using the old one. A quick reply would be appreciated. elmo's
ramblings 23:22, January 4, 2012 (UTC)
Welcome back. -

MLGISNOT4ME [Talk] - 00:30, January 9, 2012 (UTC)
Where'd you go? D: Jar making tacky jelly 00:32, January 9, 2012 (UTC)
RE: Spoilers
Edit
I replied on the forum. I think that it only applies to pages with plot spoilers. Sorry if it offends you, but that's how I think the template is applied.

Lyra(SPNKR)is the bo$$
04:48, January 9, 2012 (UTC)
Undoing good trivia
Edit
If it is a typo, just fix the typo don't undo the entire edit. PierogiTalk 21:37, January 10, 2012 (UTC)
Could u possibly add the MWLs usergroup thing to my page? i dont know how to, thanks bye.
01:56, January 16, 2012 (UTC)
I was wondering if the MWLs were still up, us two are the only people in it and I joined nearly 6 months ago. Sgt. Me 19:32, June 19, 2012 (UTC)