Archive 1 - January 30th, 2010 - October 24th, 2012
♪ ♫ ♪ Believe it or not, MM isn't here now, please leave a messaaaaaaage, at the beep. ♪ ♫ ♪
♪ ♫ ♪ I must be out, or I'd see you in chat, wheeere could I be? Believe or not, I'm not here! ♪ ♫ ♪
---
Bad Image
Edit An image you recently uploaded was considered a poor image because it was either: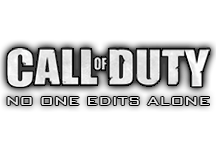 Low quality
Contained a banned image effect
Concerned real life info, which is not generally allowed
Poorly sized
Poorly named
Duplicate file
Tampered with a photo-editing program
Please read the image policy in order to brush up on the style and professionalism that is expected on this wiki.
You are still free to upload images; however, please make sure they are up to standards!
Thanks!

Bad image names.

Don't worry, all we need to do is add "personal Magma-Man" to the front. Just keep the naming convention in mind in the future.
'sup Mags, if you hate the name, it might be better to not mention it :) --Ebon Shadowshot (Talk) (Contributions) 13:22, October 25, 2012 (UTC)
"or the name chosen for me by DeadRaiser, Mags (screw dat)"
— user page
Just what I was thinking when I read that sentence. --Ebon Shadowshot (Talk) (Contributions) 13:24, October 25, 2012 (UTC)
If new light comes ahead and proves that the newer system shown is fake, the blog would be changed. Although we can't say its not true, but we can't say its true. I do hope that the newer system is not true though, given that the older own seems to have more promise. But in due time, it might or might-not be true.
Argorrath おしゃべり
01:07, November 11, 2012 (UTC)
Hello, I just have a few comments on your blog: Black Ops II: Undeserved Hatred.
You seemingly neglect the realise that you are evidently more interested in the story then Yahtzee. It wasn't his fault that he made errors in understanding the story, it was Treyarch's writers for not making it engaging enough for him. I'm sure the explantions are there, but you can't pretend that it was completely the Yahtzee's fault. Also, it might be easy for you to think Call of Duty: Black Ops II was a major leap forward because you ultimately think your opinion is more valid then his and have the ability to gather a small list of improvements, but please tell me, is it his fault the game is simply another in the long line of constant military shooters published by Activision or otherwise? What is wrong with wanting something new? Although some of his arguments may be crude or poorly constructed, he does actually have valid points about the overall trends of the industry and the series as a whole. While you sit there denouncing his opinions because you think the way they are founded sits in contradiction to yours and doing it with the intent to get your message of criticism to the a wide community - While you might decide it would be worth to discount my thoughts because it might appear I'm doing it with the same intent as you, I'm posting it one your talk page with no goals of getting this message read by others - you simply need to realise he is not wrong because he has different thoughts to you. Also, you are an exact perpetrator of what you preach against, by actively going out of your way to critise that Yahtzee hated the game because he was tired of the genre but yet directly stating below that people are wrong because they expect something better, and accordingly you in term are sick of the genre of hate. And by the way, I know plenty of people who buy Call of Duty but often don't enjoy a particular installment and I feel it is just wrong for you to insult them if they expected more innovation. I don't think my opinion is better or more valuable then yours, but alternate.
Now, that has probably made by look like a hypocrite, but because I felt that your post demanded an second opinion - one that is no less or more valid then yours - I wanted to let you know what I thought. While I could have kept this opinion to my self - what you should have done in the first place - but since you are so eager for attention and praise - I would rather you didn't try to deny it in your reply - what is the harm in engaging in this if my opinion is wrong because my own opinions eclipse Yahtzee's on this game? This couldn't possibly do any harm since it is so stupid and wacky.
Oh, and before you say I'm hiding behind a undisguisable IP address my name is Rory Mullan and I live in the Southern Australian state of Victoria. 
Have a wonderful 2013 and a happy new year.
Reply to Above Argument
Edit
First thing's first, yes the want for attention was there, I like attention and won't be ashamed to admit it, a lack of attention is the most common reason for me to leave Wikis, especially fanon ones. However the article was written in the middle of the night after viewing Yahtzee's review. I was really angry and didn't have anyone to talk to about it, so I ranted on a blog instead.
The blog was mainly me being pissed at the haters of the series saying that anyone who plays these games is a horrible person. If you are bored with the series by now, stop playing it and leave those who are not bored alone. Yes I was being a bit of a hypocrite by attacking those who say that but I feel it was provoked. Yahtzee was a specific example because he loved Call of Duty 4, yet hated Black Ops II in every way, which calls into question what would his opinion had been if the hundreds of modern war shooters that have been coming out lately hadn't come out? It's not Black Ops II's fault that you people have been over-playing the genre and are bored, which is the reason haters of the game pretty much always give for hating it. There is no reason for those of us who still enjoy the series to be constantly attacked like we are. Magma-Man 18:34, December 28, 2012 (UTC)
I don't want to keep being critical, so I will just end the conversation with the fact that I don't actually have that much of an issue with the Call of Duty series. I'll play it if it's at a friend's house, but I don't have any real realtionship with the game. I was coming from a neutral position. I can assure you not all Australians are so critical, and I actually think your blog was quite well writen - I just disagreed with some of the content. If we don't encounter eachother again, best of luck in all your future goals and aspirations, and I hope you and your loved ones live happy and long lives.
Sorry, I worded the above comment wrong. I stated: "I'm coming in from a neutral position." but that was just a comment on how I feel about the actual Black Ops II Game (Which I have played, not extensively.) but not my overall feelings towards the fact that much of the industry spends far to much time and money on producing generic games to make an extra buck. I think it isn't wrong to say: "You know what, major publishers and developers should focus more on producing new IPs." Cheers. 
Re: CONTAINS MINOR BIOSHOCK INFINITE SPOILERS, PEOPLE VIEWING IN RC. CLICK AT OWN RISK
Edit
Too bad Songbird isn't Water Proof, dat cracked porthole. Also, sorry for the weird section title :3
02:49, March 31, 2013 (UTC)