Welcome To The War
Edit
Good to have you aboard at the Call of Duty Wiki, so here's some tips on how you can help:
I hope you enjoy editing on the wiki recruit! I am Jako7286, briefing's over - now get back to work.
Excuse me?!?
Edit
what the are you talking about?!?!? Also you better adjust your attitude or face a block for trolling.

Talk 07:49, July 3, 2011 (UTC)
Licensing Your Images
Edit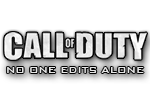 We kindly ask you to please properly license all future images that you upload to the wiki. It is the sole responsibility of the up-loader to license any image he/she uploads to the wiki. When uploading an image to the wiki, towards the bottom of the page there is an option to add a license. Click on the drop down menu; there on the menu in the lower section, you will see "fair use and with permission" options.
For images that are game screenshots, use Copyrighted Media.
For non-game screenshots (pictures taken from the web etc.), use Fair Use.
For images that are not licensed, or images you have made yourself, use Public Domain.
You add the license to the image at the same time you upload it to the wiki. For more help and details, see here. If you have any questions please contact me on my Talk page and I'll be glad to help.

Talk 06:28, July 16, 2011 (UTC)
Vandalism
Edit
Welcome to the Call of Duty Wiki. Although everyone is welcome to make constructive contributions here, at least one of your recent edits, such as the one you made to "No Fighting In The War Room", did not appear to be constructive, and has been reverted. Vandalism includes, but is not limited to:
Removing information from articles
Spamming articles
Adding inappropriate/rude/offensive comments/pictures to articles
Creating spam pages
Uploading offensive/rude images
Adding incorrect information to articles multiple times
Undoing perfectly good edits
Renaming pages to incorrect/inappropriate names
Please use the sandbox for any non-mischievous test edits you would like to make, and it is strongly recommended to read the policy page to learn more about contributing constructively to this wiki and knowing what is and what is not allowed. If you continue vandalizing, you will be subject to a block. Remember that all vandalism can be undone within a few seconds. Thank you.
The Wikia Contributor T | C | E | Q05:53, July 17, 2011 (UTC)
Well since NATO hasn't played a huge part in the CoD series as of now, I wouldn't because another user would post it up for deletion. But it seems to play a role in the upcoming Modern Warfare 3, so yiu can make it as soon as it is confirmed, or otherwise it would be deleted for speculation. BTW i like your userpage :) The Wikia Contributor T | C | E | Q06:07, July 17, 2011 (UTC)
RE: Good Job
Edit
No problem.

Joseph Tan l talk l edit count l contribs l

10:12, July 23, 2011 (UTC)
I think you should take down the stuff about Raven's wing. He might not want it to be on your userpage.  

  17:08, July 26, 2011 (UTC)
What. The. Hell.
Edit
OK, let's get this over with.
I am formally requesting and demanding that you remove any information pertaining to me from userpage immediately.
In case you haven't guessed yet, I'm a guy, not a girl.
I'm still not sure when and why you started coming onto me. However, it's now reached the point of "unhealthy obsession" and/or "stalker".
Raven's wing Talk08:23, July 27, 2011 (UTC)
Banned from Chat
Edit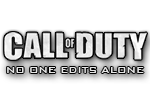 Due to your unacceptable behavior on Call of Duty Wiki Chat, you have been banned from the Chat. You can see when your ban expires on
the ban list
, and the reason why you were banned. You can contact the
Chat Moderator
who banned you to see if you can be unbanned, however it is very strongly advised that you read and review
our policies
thoroughly before you reconnect.
Any more unacceptable behavior and a wiki block or longer chat ban may be issued. Thank you.
Harassing another user is not acceptable. Period. Carbonite 0 09:21, July 27, 2011 (UTC)
Depature
Edit
I don't see why you are leaving just because you got banned from chat... and stalked another member.

N7 TC 09:48, July 27, 2011 (UTC)
Sorry, what? I can't understand what you're saying....

N7 TC 10:00, July 27, 2011 (UTC)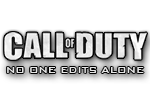 Due to your unacceptable behavior, you have been blocked for 1 week. You are welcome to come back and edit sensibly after the block is up, however it is very strongly advised that you read and review our policies thoroughly before you start to edit again. If you believe your block is unfair you can leave a message on this page and an administrator will consider it.

Any more unacceptable behavior and another block will be issued. Thank you.