Welcome to the wiki!

Edit
---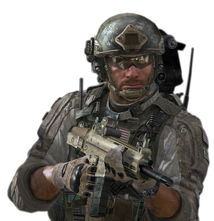 Hello Mcanmoocanu, and welcome to the Call of Duty Wiki! Thanks for your contributions. We hope you'll stick around to make even more!
Have you created your user page yet? It's your own personal page, and you can do anything you want with it! Your user page will also help us get to know you as an editor better.
Here are some links that you may find helpful:
Still have questions? Feel free to ask me or contact another administrator. Sysops' names are highlighted in green and bureaucrats' names are highlighted in cyan.
We hope you enjoy editing here, and look forward to seeing you around!
Bad Edit
Edit An edit you recently made to a page was undone because it was either:
Incorrect
Contained poor English
Did not conform to Wiki policies
Unnecessary
Concerned real life info, which is not generally allowed
Contained speculation, which is not generally allowed
Opinionated
Featured a formatting error
Please read the Manual of Style and the policies in order to brush up on the style and professionalism that is expected on this wiki.
You are still free to make edits; however, please make sure they are up to standards!
Thanks!

Please don't speculate on the mainspace. We don't have any actual evidence for the dates of most of the MW2 events.

Raven's wing

Talk

11:17, April 5, 2013 (UTC)

Edit Warring
Edit
Either prove that those dates are correct beyond reasonable doubt, or stop changing it. Edit Warring like this is grounds for a block.
Raven's wing Talk12:00, April 5, 2013 (UTC)
Your argument is that everything that happens in Modern Warfare 2 happens over the course of a single week. If that is the case, perhaps you would like to explain just how a submarine like the USS Dallas can make it from the North-Eastern United States to just off the Russian coast in a single day.
Raven's wing Talk
Yes I am cause 1 week = 7 days. Am I lying? Now A date was givin for day 7 which is August 17th now count back to day 4 that's August 14th. And I had a look at 2016 Calander and the war would of lasted 2 months and 3 days. So again what do I need to prove?--Mcanmoocanu
That Modern Warfare 2 actually takes place over seven consecutive days, like you're claiming, rather than the game cherry-picking seven separate days within a longer period.

Raven's wing

Talk

12:41, April 5, 2013 (UTC)

But you know what idiot I'm not maling allogaions or talkin about the timeline or the missions I was putting the date for when the war started 14 August 2016 to 15 October 2016. It had nothin to do with storyline or any that shit. Your talkin about proffesionalism but have Day 4 listed lile its an actuall month. How stupid are you. And you have two different dates listed when that war never stopped!!! Its obvious you play to many video games and get ass hurt over people reverting your edits. --Mcanmoocanu
"and what have you proved?"
Edit
The burden of proof is not on me. It's on you, as the one suggesting the change, to prove yourself right. It's not on me to prove you wrong.
Raven's wing Talk12:28, April 5, 2013 (UTC)