Welcome to the wiki!

Edit
---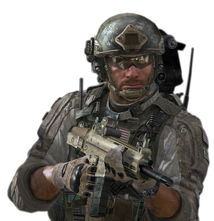 Hello REGSRER, and welcome to the Call of Duty Wiki! Thanks for your contributions. We hope you'll stick around to make even more!
Have you created your user page yet? It's your own personal page, and you can do anything you want with it! Your user page will also help us get to know you as an editor better.
Here are some links that you may find helpful:
Still have questions? Feel free to ask me or contact another administrator. Sysops' names are highlighted in green and bureaucrats' names are highlighted in cyan.
We hope you enjoy editing here, and look forward to seeing you around!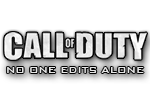 Due to your
unacceptable behavior
, you have been blocked indefinitely from editing the
Call of Duty Wiki
. The behavior that you have shown will not be tolerated. You may or may not be able to edit this page, depending on the conditions of the block. If you are, you may wish to appeal your block, to which an administrator will read your argument and take appropriate action. If by any chance you are unblocked, it will be a "last chance" scenario; any more trouble and you will be blocked again with no chance of being unblocked. Also, if you are unblocked, you are strongly urged to read the
policies
before you edit again.
Indefinite blocks are reserved for only a few, but continued disruption of wiki activities will not be put up with. Thank you.

Real mature.

Raven's wing

Talk

15:09, March 18, 2013 (UTC)