Welcome to the wiki!

Edit
---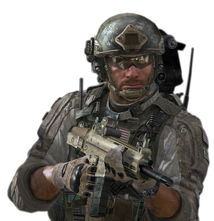 Hello Rachel chapman, and welcome to the Call of Duty Wiki! Thanks for your contributions. We hope you'll stick around to make even more!
Have you created your user page yet? It's your own personal page, and you can do anything you want with it! Your user page will also help us get to know you as an editor better.
Here are some links that you may find helpful:
Still have questions? Feel free to ask me or contact another administrator. Sysops' names are highlighted in green and bureaucrats' names are highlighted in cyan.
We hope you enjoy editing here, and look forward to seeing you around!
-- Callofduty4 (Talk) 23:39, January 27, 2012
Trolling
Edit
A blog post or comment you recently made was deleted because it was considered trolling. Trolling can include, but is not limited to:
Calling out other users
Flaming other users/starting flame wars
Posting off topic information
Writing a comment that doesn't conform to Wiki policies
Please read the policies in order to brush up on the style and professionalism that is expected on this wiki.
You are still free to make posts; however, please make sure they are up to standards!
Thanks!

You're going the right way to get banned here as well as on BFWiki.

Raven's wing

Talk

23:58, January 27, 2012 (UTC)