Please do not message me regarding issues you are having with Black Ops III either on a technical level or a story level. I do not own a copy of the game and am not familiar with the story either of it or its predecessor.
We could note that in Trivia then or something. -- awyman13 Talk Work 16:51, November 2, 2014 (UTC)
I was looking for this template, but I couldn't find it, so I added this instead. Thanks for telling me.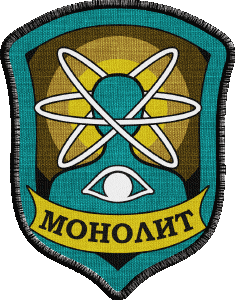 Rain - Talk
20:24, November 6, 2014 (UTC)
Can you block Robotjosh12? He is continuing to remove content from pages.
Legos-Rule-15 Talk 08:47, November 16, 2014 (UTC)
Never mind, Azuris just took care of it.

Legos-Rule-15

Talk

08:47, November 16, 2014 (UTC)
Re:Re:Rainbow Dash always dresses in style
Edit
That's more or less the reaction I'm expecting.
Vandalism
Edit
Special:Contributions/207.164.143.162. To be blocked.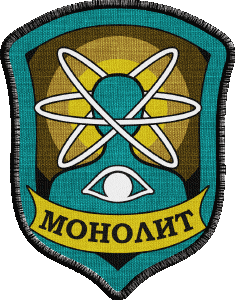 Rain - Talk
17:19, November 20, 2014 (UTC)
User:AnonOpsWIKIA spammer + insults.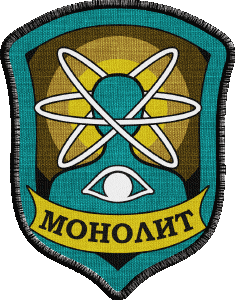 Rain - Talk
17:33, November 20, 2014 (UTC)
Script for voice over sample
Edit
Taken from Ahoy's 'MP7- Black Ops 2 Weapon Guide'
"In-game, the MP7 is a low damage weapon: it requires 3 to 4 shots at close range to kill, and up to 6 outside the weapon's relatively short range. This means the MP7 very much specialized for close quarters combat: keeping the enemy within your 4-hit kill zone should be your priority. In addition, like the rest of the SMGs, the MP7's abillity to penetrate cover is poor: for the most part, you will want to land shots directly upon your oppenent."
I'll be using the same script, so it's better for comparison of how each of us do our voice overs.

DremYolLok  23:23, November 25, 2014 (UTC)
Exo Zombies Trailer/Transcript:
Edit
On what grounds does it make a cinematic trailer unnecessary to have a transcript? I mean, it's still a part of the game as a cinematic, right? Any cinematic moment in a game deserves a transcript, don't they? EvErLoyaLEagLE (talk) 22:43, December 2, 2014 (UTC)
Do you have Sam's link? EvErLoyaLEagLE (talk) 22:47, December 2, 2014 (UTC)
You blocked Special:Contributions/85.106.218.175 for inserting false info, now he's editing using another IP, here: Special:Contributions/85.104.86.115.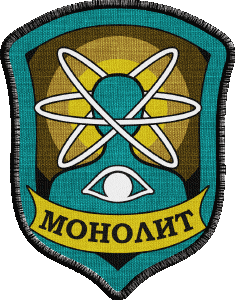 Rain - Talk
19:06, December 5, 2014 (UTC)
I know it's a bit IRLy, I put that in my edit summary. But could you at least reword what I put instead of insisting that the name is just a reference to BOII. 92.7.184.82 17:28, December 7, 2014 (UTC)
RE:Cormack
Edit
after what the anon said in their edit summary it made me think that it was moreover opinionated than vandalism. still, it could be considered vandalism. i will still give the user one last chance though because i already said i would (though sadly i gotta get off in a few minutes so may not get to see if hes done it again). RisingSun2013 22:52, December 10, 2014 (UTC)
i know, but as i said it got me thinking that it wasnt specifically vandalism, but now that youve pointed it out it is still vandalism as well as being opinionated. nevertheless, again, i told the user they had one more chance and so i think i should stick to that unless told otherwise (so if you think the anon should still be banned then i will ban them). RisingSun2013 22:56, December 10, 2014 (UTC)
Hey raven when you banned me it said I could be unmanned on August 14 but where I live it is December 12 do you know why it still has me banned
Merry X-mas!
Edit
Higaboi21talk
20:47, December 24, 2014 (UTC)
about Hades:
just read the edit history. Sorry yeah, if they state that in the game than I understand why you keep it. Yet again devs totaly confused basic stuff as allways.Not your fault of course, but it's still stupid.
RE: Dinosaurs
Edit
How many dinosaur movies before Jurassic Park made the point that movement sets off a T-Rex attack? In all honesty? PlanetaryWarsHead (talk) 13:29, January 30, 2015 (UTC)
Banned from chat
Edit
I was wondering if you could reinstate my chat privileges. The 'reason' for ban is provided below for reference, and I feel as if it was abusive in power.

exacri 01:16, January 31, 2015 (UTC)
hey what i inseted is true Primary and Secondary Gunfighter is in Advanced Warfare check it out. 
I don't understand latest change- What's wrong with British Special Forces soldier. I think nationality was important in the page on the right. He comes from Scotland okay and is Scottish, but there is no such thing like Scottish soldiers- there are British soldiers. He is Scottish okay, but about the military it should be British special forces soldier, or British Special Forces soldier (= soldier of UK Special forces).Makarov365 (talk) 10:44, February 12, 2015 (UTC)
I do not force- the nationality page and main info with who the character is are 2 different matters. I've said- I accept the vote about the Nationality info and so I will no chage that. But info about ,,British soldier" is something else Makarov365 (talk) 13:08, February 12, 2015 (UTC)
Happy Birthday
Edit
congratulations, you're 23 and Applejack.
Happy Birthday Raven!

Legos-Rule-15

Talk

03:27, March 3, 2015 (UTC)
happy birthday mate.

RisingSun2015

(RisingSun's

Talk Page

☀

Blog Posts

☀

Contributions

) 03:40, March 3, 2015 (UTC)
Re: Block
Edit
I'm sorry this took so long, but I just realised I was blocked about a week ago. I must apologize, my brother decided it would be a good prank to go and change some pages or whatever he did. Not asking for an acception here, but do you think you could wipe the block from my talk page? It makes my account look bad and I'm not my brother. Again, sorry. Da Panda Talk 07:51, March 31, 2015 (UTC)
Fine. I'm not trying to make an excuse, nor was I asking to definately get rid of it. I was merely apoligizing for my "BROTHER'S" behaviour. Sorry for making a commotion.
Also, you don't live here. I had my laptop open in the loungeroom. My fault I guess.
I guess this is one of those "My dog at my homework" situations, where my dog actually ate my homework. Again, sorry for the commotion. I didn't realize my first post sounded so sketchy. I'll just deal with the things on my page until I get it archived (if that happens sometime).
Your mind
Edit
Well done, you've had that avatar so long your mind is now Appuls.

Appul Appul Appul Appul Appul Appul Appul Appul Appul
In regards to your opinion on the British Commandos
Edit
You caught my attention when you said the intentions of the British Commandos in Black Ops was vague, saying there was lack of evidence they wanted Nova 6 as Reznov said. However (I know this is old but for some reason I like to debate with people, please forgive me), there are some key points that I believe implies that the British did indeed want Nova 6. To begin with, Steiner explains that the British bombers crippled the ship. If the British wanted to destroy Nova 6, why not outright destroy the ship rather than cripple it? You could argue that perhaps the British didn't know of Nova 6 in the first place. This begs another question then, why didn't the British simply send in more bombers to finish the job, if they didn't want Nova 6 and intended to destroy it? Since they were the ones to cripple it, they would already know where the ship was. I suspect that the British knew from the start that Nova 6 was on the ship, which is why they crippled the ship rather than outright destroy it with bombers. Therefore, the British Commandos sent in (as were seen in the mission in Black Ops), were most likely a clean up crew, killing any German survivors so a pick up crew could be sent in to pick up Nova 6 (although clearly they weren't expecting the Russians to be collaborating with Steiner). Wow, who knew it was possible to be so analytical about Call of Duty. 
104.2.117.239 08:54, April 13, 2015 (UTC)
We've had this argument with you so many times it's not even funny.
Edit
http://callofduty.wikia.com/wiki/Kino_der_Toten?action=history The least funny thing is that you do not have proof of what you write unlike me. Then why you continue to vandalize ? 79.81.18.51 09:51, July 1, 2015 (UTC)
I know, but it's actually in the files right now as dlcgun4_mp. Every bit of it is in there, stats and all. It's how we know what it is. And the M1 Irons is dlcgun3 with the SAC1.5 variants being dlcgun5. I know it's not officially confirmed by SHG/Acti yet, but we pretty much have all the evidence that it will be in the next DLC drop.

DremYolLok  21:54, July 4, 2015 (UTC)
are you male or female ?
Edit
?
Major V (talk) 20:50, July 12, 2015 (UTC)
Protect my user page
Edit
Hello! Could you possibly protect my user page? Thank you. – RTXD is here! 17:29, July 16, 2015 (UTC)
Question: do you think Griggs or Scarecrow (Modern Warfare 2) are alive?
86.140.74.101 15:51, July 30, 2015 (UTC)
What about Ozone (Modern Warfare 2) or Scarecrow (Modern Warfare 2)? They appear in MW3 after their "deaths" in MW2. In my play through, they love until the end and Ozone covers you, then gets consumed by bullets and I run away. Never see what happens to him or Scarecrow.
I know it's different for others depending on skill and possibly luck, but happens every time for me. Also, they appear in MW3 regardless (Ozone pops up in Delta Force Missions too). What do you think?
86.140.74.101 16:00, July 30, 2015 (UTC)
I was just trying to get a point across and express my honest opinion. I mean, who wants Ghosts 2 next year, anyway? It's not that bad, but MW4 would be SO much better! It would address what happened to Price, of Ghost is alive or not, and where the hell Scarecrow and Ozone are after the events of Loose Ends!
Also, I do think it was really cheap to give Elias' subtitles as 'Ghost' when he talked with the mask on. I was like "Oh, yes! He is BACK, guy-" but then it was revealed to be Elias, and I was utterly disappointed and... Well, what did YOU think of that scene?
86.140.74.101 12:43, July 31, 2015 (UTC)
1. Ghost: he's alive because before the mission, he asks 'why do we have to wear these FIREPROOF vests?', Shepherd only poured gasoline on Roach, and Ghost also wore a bullet-proof vest. Also, even if he didn't, Shepherd shot him in the spleen! A useless organ, as a CoD: Ghosts theorist once said, sadly Infinity Ward didn't listen.
2. Ozone: At the end of Loose Ends, he covers you from hundreds of Russian Troops, and last time I always see him, he's getting surrounded. I have to run because there's loads of Choppers dropping in Troops. Ghost doesn't yell 'Man down!' like he normally does. Also, he is IN MW3!
3. Scarecrow: When Ozone starts covering your escape, Scarcrow starts running to your left near a tree line just before the Mortars hit, and several RPGs are launched (I'm taking this all out of my past 4 playthroughs). He's also in MW3, then Elias takes the nickname of Scarecrow in Ghosts (some say that Elias IS actually Scarecrow). If that's true, then at least Ghosts has a connection to Modern Warfare!
86.140.74.101 13:00, July 31, 2015 (UTC)
I have two things to say about that:
1. Are you forgetting about Archer and Toad? The two Ghilles that say "I'm displacing, stand by"? and then just to away and snipe all the Russians from there on out? They probably saved Ghost, because Shepherd was clearly leaving at the end of the level because his Helicopters were taking off. They waited until he left, dragged Ghost out of the fire and got away with an Evac Chopper (this is a popular theory BTW).
2. What about Ozone and Scarecrow? You didn't post an answer for them.
86.140.74.101 13:11, July 31, 2015 (UTC)
Regarding blogs
Edit
We can delete blogs if the users who posted them request it, regardless of whether they are policy breaking or not.

Ultimate94ninja talk · contribs 16:19, August 14, 2015 (UTC)
Ozone IS Alive!
Edit
Hey, Raven. I was just editing the Ozone (Modern Warfare 2) page, and I noticed you keep reverting my edits, because it's "not the same guy" as the MW3 version. Well, I think he is. Here's my evidence:
1. They have the same name and voice
2. They are both partnered with Scarecrow. Why would they just happen to have the same names and voices as they did in MW2?
So, I think that both Ozone and Scarecrow pages should be merged with their MW3 "counterparts".
109.155.51.103 15:03, September 7, 2015 (UTC)
Don't you think it's NOT a coincidence that the Ozone and Scarecrow from MW2 "share" the nicknames of those in MW3? Why would they have the same names and be partnered up again in such a "coincidental" series of events?
86.140.72.223 19:03, September 15, 2015 (UTC)
Coincidence? Nope!
Edit
But it can't be a coincidence that two different people with the EXACT same callsigns are joint up again (as someone in the consensus says)! Right?
86.140.72.223 20:33, September 15, 2015 (UTC)
Sometimes you need to look further than what the game tells you. If you don't think that, then take a look at MW2's Ozone and compare him with MW3 Ozone: Same voice, same callsign, same look. There are too many links between both of them for it to just be a coincidence! Scarecrow is NOT an exception for this theory, and the same rules apply to him along with Ozone.
86.140.72.223 22:30, September 15, 2015 (UTC)
I think that he IS alive! No offense here, but how do you know that it's not the same character?!
109.155.55.36 19:57, October 15, 2015 (UTC)
Sorry about that
Edit
Hi. Im sorry about that, you know, in August 2014, that's my fault, i used the strong word on your talk page, im sorry about that, forgive me. Im not using that word annyone's talk page and i don't use politics in this Wiki. So, forgive me for that. Marec2 (talk) 04:26, October 19, 2015 (UTC)
Hi, Raven's Wing! So, I was looking at the Winslow Accord page, and I noticed that it has no logo. The Common Defense Pact has its logo, but why not have one for th WA too?
Or, if you're going by the Black Ops (faction) in Black Ops 3 Multipayer, why doesn't that have its symbol from Multiplayer?
86.140.74.155 19:18, November 13, 2015 (UTC)
Cordis Die Riots = Canon to Black Ops 3?!
Edit
hey, Raven's Wing. So, I was just watching all endings for Black Ope 2 on YouTube, and then I noticed something: on the Raul Menendez page, it says that the Cordis Die Riots where Menendez dies is the canonical outcome.
But in that ending, the White House is burnt down and Washington DC is destroyed by Cordis Die! So, how is this the canon ending that leads into Black Ops III? Because if the US Government is destroyed, how can the Winslow Accord exist after that?
The WA page has United States of America listed as its main country of origin, so how can that ending be the canon one to BO2? BO3 takes place in 2065, 40 years after the so-called 'Canon' ending where the White House is burnt down! So, how? Just... How?!
86.140.74.155 13:27, November 15, 2015 (UTC)
Happy Black Friday
Edit
Hi! Happy Black Friday! I'm enjoy this in Hungary. Marec2 (talk) 11:21, November 27, 2015 (UTC)