Welcome to the wiki!

Edit
---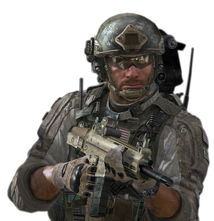 Hello Sgt D Grif, and welcome to the Call of Duty Wiki! Thanks for your contributions. We hope you'll stick around to make even more!
Have you created your user page yet? It's your own personal page, and you can do anything you want with it! Your user page will also help us get to know you as an editor better.
Here are some links that you may find helpful:
Still have questions? Feel free to ask me or contact another administrator. Sysops' names are highlighted in green and bureaucrats' names are highlighted in cyan.
We hope you enjoy editing here, and look forward to seeing you around!
Win7 installer fix
Edit
I found a place to fix it: http://www.windowsanswers.net/articles/fix-windows-installer?tid=wininstallergoog#fix
Hope this helps.
I am nacho (talk) 02:30, July 18, 2012 (UTC)
Generic Message Inbound
Edit
Sorry for the generic message I came up with, but thanks for supporting my RfA it does mean alot to me.
Argorrath おしゃべり
23:47, October 23, 2012 (UTC)
Happy Holidays
Edit
Hope you have a merry and great holiday season.
Argorrath おしゃべり
18:42, December 25, 2012 (UTC)
Re: Admittedly Pointless Message
Edit
Well thanks, and yes, I don't go on chat (although I'm considering it). Hence why you haven't seen me, although I'm one of the most currently active users otherwise. --MLGisNot4Me talk 17:26, January 7, 2013 (UTC)
Talk to me
Edit
Go on chat or something Madnessfan34537
09:09, August 6, 2014 (UTC)
Personal Video Deleted
Edit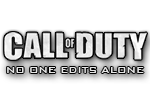 Personal videos are banned per
COD:FILE
, please use the <youtube>||</youtube> tags for using personal videos via YouTube. If you require any help with using these tags please use the
dedicated section
on the policy page, or contact any editor's talk page.
Thanks!