It's the F.N.G., sir.
Edit
Welcome to the Call of Duty Wiki, recruit! There's a lot to do around here, so here's the briefing on how you can help:
Recent changes is a great first stop, because you can see what other people are editing right this minute, and where you can help.
Read our policies, if you haven't already. You'll be informed on the do's and do not's, as well as some guidelines when creating new articles.
The Sandbox is a great place to test things out if this is your first time editing wikis. It is advisable to know what is commonplace on the wiki, such as templates and categories, and how to use them.
Questions? You can ask at the Help desk, the "discussion" page associated with each article, or browse through the help directory. Feel free as well to ask on my talk page; we take care of our friends, recruit!
Have feedback? The War Room is used to discuss changes to wiki or other community related issues. You'll need 50 main space edits to vote, recruit, but your opinion is still appreciated!
I hope you enjoy editing on the wiki recruit! This is Bravo Six, out.
-- Talk 04:20, June 3, 2010 (UTC)
``When naming pictures, the title must be relevant to the image, such as File:Vasquez.jpg. Other images of Vasquez, such as :File:05.jpg, would not show up in search results and therefore harder to find. Image titles must be (in some way) related to the image itself.´´
If you want your image moved to a real name, contact me at user talk:Cakemix.
Cakemix 06:48, March 6, 2011 (UTC)
It would have been easier if you had made it RPG BLACK OPS HIGH QUALITY.png --Cakemix 19:35, March 6, 2011 (UTC)
Licensing Your Images
Edit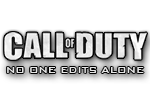 We kindly ask you to please properly license all future images that you upload to the wiki. It is the sole responsibility of the up-loader to license any image he/she uploads to the wiki. When uploading an image to the wiki, towards the bottom of the page there is an option to add a license. Click on the drop down menu; there on the menu in the lower section, you will see "fair use and with permission" options.
For images that are game screenshots, use Copyrighted Media.
For non-game screenshots (pictures taken from the web etc.), use Fair Use.
For images that are not licensed, or images you have made yourself, use Public Domain.
You add the license to the image at the same time you upload it to the wiki. For more help and details, see here. If you have any questions please contact me on my Talk page and I'll be glad to help.

Just a friendly heads up. Talk 08:18, September 13, 2011 (UTC)
RE: Images
Edit
I am fully aware of the differences between .jpg and .png, but I was under the instructions of a crat who told me NOT to convert these images into .png format. I understand you want to make them transparent, but opinions differ on these types of images, and I was simply doing what I was told. On another point, PNG takes a lot longer to upload, and I had to upload a large amount of images quite quickly, so please excuse my actions.
13:28, November 12, 2011 (UTC)
Hello good sir
Edit
Hi THE GMoD. I noticed some of the transparent G3 pictures you uploaded didn't have a license, I licensed them for you. Remember to license them the next time. Oh and btw, what program do you use to have transparent backgrounds? GIMP, perhaps? T4DZ talk

01:24, November 23, 2011 (UTC)
Thanks for the advice! I'll try at my dad's house (I got my PC there, I'm on a laptop), I won't be able to cut the image by hand with the touchpad (I can't use touchpads properly...).
Hey, I tried to do it with my touchpad, did I do good?
Not to bad, there are some minor spots of worry, and some areas (like the right side of the stock) that are a bit rough, besides that, looks pretty good.-----<THE GMoD - Admin - Founder - Slipknot.Wikia.Com>---- 22:03, November 23, 2011 (UTC)
First and foremost, thanks for all the high-quality images. If you want to upload multiple at once, try Special:MultipleUpload, from which you can also select the license (for these ones it's the one with "(use for game screenshots)". -

MLGISNOT4ME [Talk] - 22:30, November 29, 2011 (UTC)
I'm afraid you can't do that. Only rollbacks and admins have access to it.

elmo's

ramblings

22:41, November 29, 2011 (UTC)

Oh, I thought anyone could use it. Oh well, I haven't used it before I got rollback. -

MLGISNOT4ME

[

Talk

] - 22:46, November 29, 2011 (UTC)
I apoligize for uploading any images without liscenses, mainly because I add the images through the gallery editor mostly, witch irritatingly enough does not allow you to set a liscense. I do attempt to remember though, to add the liscense code to the image page later, although occasoinly I forget. -----<THE GMoD - Admin - Founder - Slipknot.Wikia.Com>---- 18:08, November 30, 2011 (UTC)
Sorry for making your images smaller, I was trying to help by adding transparency. T4DZ talk

06:10, December 20, 2011 (UTC)
Thank you for the message. However, I wouldn't get angry about it. What other pages did you create these subpages for? Also, I do see your reasoning wholly, and I don't disagree; I deleted the page because I had not seen it before so I was not certain whether the topic had been discussed or whether it was acceptable to make such a page.
I would like to discuss this with others before restoring the page, but I will certainly get back to you about it as soon as I do. Shotrocket6 22:01, January 4, 2012 (UTC)
I have just discussed it, and I will restore the page for you. Feel free to continue making the pages. Sorry for any harsh feelings thrown askew. Shotrocket6 22:05, January 4, 2012 (UTC)
Naming images
Edit
Sorry to bother you about this, but please try to stick to the naming policy when naming weapons images. Thanks, Smuff[citation provided] 20:24, January 5, 2012 (UTC)
Transparent images
Edit
I'm sorry, I don't quite follow.
While the images were by no means amazing, and I have done better, I don't understand how stuff like this is acceptable, yet this is somehow horrific. Please explain.
I understand your concern, but it doesn't make sense that some things have to go and others, which appear worse, can stay.
Also, I didn't use the eraser tool. If I used the eraser tool, it would look like this.
Plus, you don't seem to have noticed that I made the images on here and here transparent. They appear alright to me.
Update: plus this is apparently "acceptable"...
Thanks, AugFC 13:43, February 5, 2012 (UTC)
Okay, once again I kind of understand what you're getting at, and I'm not going to put those specific images back on that page (like you said, the transparency is unnessacary) but:
Firstly, I do use Gimp 2.6.
Secondly, you can't, for example, delete an edit just because it hurts your eyes. I did show the pictures to other members on chat before I uploaded them and they seemed fine with them.
Thirdly, you still didn't explain why some stuff is acceptable, when it is appaulingly done, and other stuff, which is better but by no means perfect, is not.
Thanks again, AugFC 15:23, February 6, 2012 (UTC)