Welcome to the wiki!

Edit
---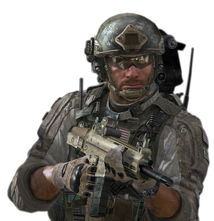 Hello Warrior man4528, and welcome to the Call of Duty Wiki! Thanks for your contributions. We hope you'll stick around to make even more!
Have you created your user page yet? It's your own personal page, and you can do anything you want with it! Your user page will also help us get to know you as an editor better.
Here are some links that you may find helpful:
Still have questions? Feel free to ask me or contact another administrator. Sysops' names are highlighted in green and bureaucrats' names are highlighted in cyan.
We hope you enjoy editing here, and look forward to seeing you around!
-- Raven's wing (Talk) 21:15, January 21, 2012
...because I've been on this Wiki way longer than you and I know what I'm doing. Also, you didn't even have proper spelling/grammar. Plus, I know those characters were in the operation, but they were in the fan film, this, which was a non-canon film, decipiting that it hardly has anything with the actual Call of Duty events. Only Ghost, Sandman, Price and Soap took part of the actual opertaion, see here. So before you start anything, I know what I'm doing. Please don't go off like that, and if you start an edit war, it will end with a block. Stop; and I would highly advise that you read out policies. Thanks -- KillFeedz OGTalk to Rainbow Dash!

Okay, one: "Cool story, bro" is not needed. Second: I'm glad that you understand the difference between the canon and non-canon events. Third: I removed your info too because just like pretty much all other playable characters, they don't talk. Plus they're both sergeants, who cares? Many playable character are sergeants and don't speak. In short, it's not necessary. So stop trolling and have a good day. --

KillFeedz OG

Talk to Rainbow Dash!
Ignore KillFeedz's ramblings above, he's misguided. You're doing fine. -- sactage (talk) 02:51, March 2, 2012 (UTC)
Hi, I wanted to apologize for what just happened with Killfeedz, that is not how users are treated here. Also, we decided in the War room that the Find Makarov: Operation Kingfish (Fan Film) is not canon, whereas Operation Kingfish is due to info found within MW3. So your edit was not completely wrong, just the part about Frost's involvement because outside of the fan film, there is no evidence that Frost was involved. Other than that, you did fine and you're in no sort of trouble over what happened. Carb 0 02:56, March 2, 2012 (UTC)
Re:Black Ops Riot Shield
Edit
Fixed Barricade =/= Riot shield, regardless of how it is being used.
Raven's wing Talk23:37, March 16, 2012 (UTC)
Licensing Your Images
Edit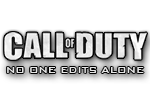 We kindly ask you to please properly license all future images that you upload to the wiki. It is the sole responsibility of the up-loader to license any image he/she uploads to the wiki. When uploading an image to the wiki, towards the bottom of the page there is an option to add a license. Click on the drop down menu; there on the menu in the lower section, you will see "fair use and with permission" options.
For images that are game screenshots, use Copyrighted Media.
For non-game screenshots (pictures taken from the web etc.), use Fair Use.
For images that are not licensed, or images you have made yourself, use Public Domain.
You add the license to the image at the same time you upload it to the wiki. For more help and details, see here. If you have any questions please contact me on my Talk page and I'll be glad to help.

23:52, March 16, 2012 (UTC)