Vortex
Talk

2
5,935pages on
this wiki

Vortex is a Face Off map in Call of Duty: Modern Warfare 3 that takes place on a small farm in a rural area during a tornado. It was released as part of Content Pack 6. It has been available for Call of Duty ELITE subscribers on the Xbox 360 since June 19, 2012. PS3 elite subscribers received it on July 19 2012.

 Overview of Content 6 Maps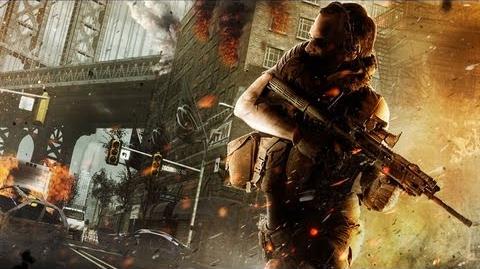 There is a scarecrow located near the cornfield wearing a military uniform with the labels "U.S. ARMY" and "SHEPHERD". When watching through sniper scope, the left eye appears to be missing from the scarecrow. This is a reference to General Shepherd, the main antagonist from Call of Duty: Modern Warfare 2.

The scarecrow.

Added by

MacTavish Shadow

There is a large dead cow in the stable and a dead pig on the table in the house.
The chicken coop near the house has killable chickens.
A teddy bear is found inside the farm house mounted on the wall.
There is a live chicken in the house.
The truck in front of the house has a California license plate that reads "NED MAN".